December 1-2, 2023 from 10:00 AM - 5:00 PM
Courtyard by Marriott Phoenix Downtown
132 S Central Ave, Phoenix, AZ 85004
This is an all-day event. Get ready to feel amazing!
Immerse yourself in the transformative experience of the Go All In Fest, a revolutionary event designed by Nim Stant, uniting visionary entrepreneurs and speakers with impactful stories to share. At Go All In Fest, our purpose is to elevate and amplify inspiring ideas that drive positive change globally. Join us for an event like no other, where some new speakers will be stepping out, and a few high level dynamic speakers will guide you towards a deeper level of inspiration, power, and purpose.
This festival goes beyond a mere gathering; it's a movement to support new voices stepping into the spotlight and champion a great cause. Be part of a community committed to fostering mutual support and creating a tangible, meaningful impact in the world. Attend once, and you'll never feel alone again. Step into a space where connections flourish, collaborations thrive, and a dynamic network of purpose-driven individuals shares a common mission for positive change.
Go All In Fest unites a diverse community of purpose-driven professionals, creating an enriched experience that extends far beyond the event itself. Join us and become part of a compassionate community dedicated to supporting each other and making a significant difference in the world. Embark on a journey of self-discovery and profound inspiration, unlocking a world of opportunities that will propel your business growth and leave a lasting legacy of positive influence.
This exhilarating event is co-hosted by the unstoppable Nim Stant from Go All In Media, alongside the vibrant Dave Waltzer of Wicked Awesome Happy Hour (WAHH) and the visionary Princeton Clark of Evolved Mastery. Join us at Go All In Fest, where you'll unlock a world of opportunities and inspirations, propelling your journey towards impactful business growth and a lasting legacy of positive influence. Don't miss out—secure your spot today!
Hi, I'm Nim Stant – Founder of Go All In Fest…
And when I had the idea of Go All In Fest in 2021, I wasn't thinking of a change-the-world type of event.I was lonely, busy, and tired. I was working too hard on the daily tasks. And I was struggling to find time to connect and make a deeper human connection with others. Go All In Fest, in my mind, was a way to fulfill my needs.And then the idea quickly expanded and became something so much greater.
Because when you gather the most passionate people and give them a space and a stage to uplift themselves and each other, Positive Change Happens. Go All In Fest this year has evolved into an event that brings together the most inspiring people internationally – celebrated leaders, athletes, entrepreneurs, and changemakers who are an example of humanity's limitless potential. 
If you'd like to take your life to a whole new level, with the support of a global community of the most incredible people you'll ever meet: then join us.

Nim Stant,
Go All In Fest Founder
About Nim Stant
Nim Stant is the visionary founder behind Go All In Media, a transformative company on a mission to revolutionize human performance through the harmonious fusion of mind, body, and spirit. Nim Stant is a multifaceted talent hailing from the vibrant world of Thailand. As a professional dancer and choreographer, she has graced stages across the globe with her artistry. Nim's journey extends beyond dance – she is a certified yoga professional, an International bestselling author, and a captivating TEDx speaker. Her creative prowess doesn't stop there; she is the driving force behind Go All In Media and the captivating host of a show aired on ABC15.
Nim's travels have been a source of inspiration. She's explored the multifaceted nature of humanity, learning from different cultures and lifestyles and gaining insights into the ways societies shape our lives.
Nim Stant is driven by an unwavering passion for making lives better. Through insightful interviews and collaborations, she has engaged with luminaries from the hit movie "The Secret" and gathered a league of scientists, neuroscientists, therapists, and experts to share their wisdom at The Global Thought Leaders conference in the heart of New York.
Nim's heart is dedicated to philanthropy. She partners with organizations like Be Good Do Good Spread Good and founded Promise From Above non-profit. Alongside professionals from diverse backgrounds, she's been involved in community projects in Thailand, contributing to the well-being of underprivileged children and donating essential school supplies.
Nim's love and passion shine through her life's work, and her books, including the upcoming " The Gift of Living," reflect her commitment to helping individuals nourish body, mind, and soul through yoga, breathwork, and holistic healing.
Join Nim Stant on a journey of self-discovery, transformation, and boundless possibilities. Together, we can redefine what it means to reclaim The Gift of Living.
Go All In Fest Partnership with Dave Waltzer of
Wicked Awesome Happy Hour(WAHH)
and Princeton Clark of Evolved Mastery
Dave Waltzer of
Wicked Awesome Happy Hour(WAHH)
Dave was born & raised in the Boston area. He attended Babson College in Wellesley, MA. for 1 year. He then left college to honorably serve in the U.S. Air Force for 4 years 1994-1998. He was stationed at Randolph AFB in San Antonio after Basic Training & Tech school for all but 1 year. During that time he participated in the final missions testing Color Weather Radar, quickly became a Certified Trainer, & served on the Base Honor Guard. He was also stationed for a year at Osan AB, ROK.


Awesome Happy Hour(WAHH) in March 2014. It's an Abundance Mindset, collaborative, inclusive, positive Networking Community. The monthly Event is always held on the 3rd Wednesday from 6-9pm, usually in Chandler, and has 100-185 attendees monthly.
Dave has a 17 year old son, Christopher, who just finished his Junior Year in High School and is his why for all he does.
Princeton Clark of Evolved Mastery
Princeton Clark, the founder and CEO of Evolved Mastery, is a seasoned visionary in the field of personal transformation. With a career spanning two decades, Princeton has had the distinct honor of guiding remarkable individuals on their journeys towards self-discovery and spiritual evolution.
Princeton's extensive experience as a Mastery Coach has encompassed collaborations with luminaries such as Tony Robbins and Dean Graziosi. His mentorship under the tutelage of spiritual luminaries including Dr. Wayne Dyer, Zig Ziglar, Les Brown, John C. Maxwell, and others has fortified his expertise as a Mastery Expert and a multidimensional coach.
Evolved Mastery transcends the boundaries of traditional coaching and training systems; it is a sacred catalyst for personal growth. Through Princeton's guidance, it empowers individuals to transcend self-imposed limitations, doubts, fears, and negativity, ushering them into the profound depths of spiritual awakening.
Be a part of a greater impact through Go All In Fest
My ultimate life goal is to leave a legacy and be the change I wish to see in this world. I partnered with local and international nonprofit organizations such as Be Good each year. Do Good. Spread Good helps children and students in the community of people of low social or economic rank to have an opportunity for more education and support with what they need. Shields and Stripes bring Special Operations resilience experience to care for our first-line defenders. Their innovative solution treats a sub-population suffering in silence to increased levels of mental health issues.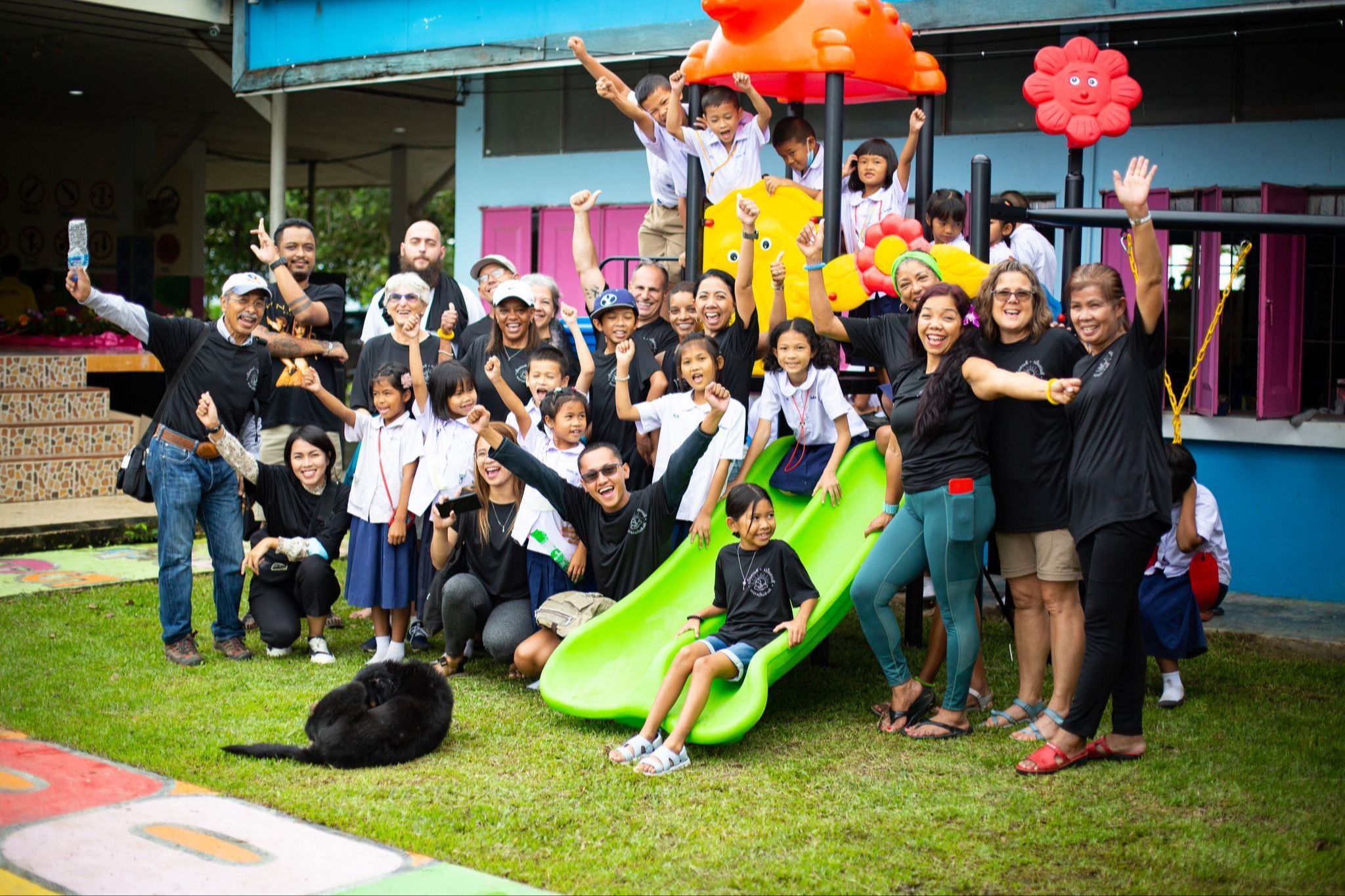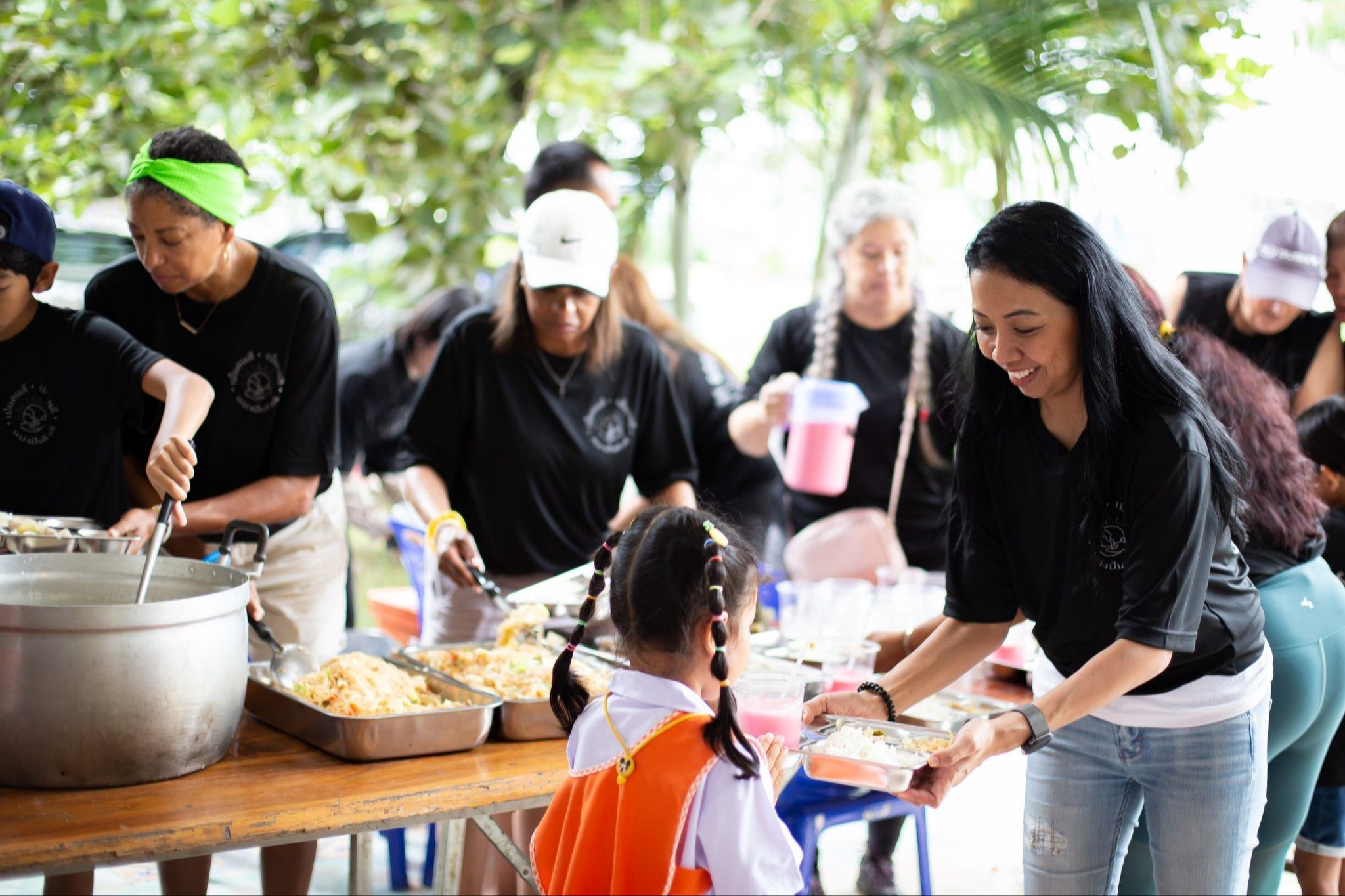 Promise From Above
Established in 2023, I launched Promise From Above, a non-profit organization committed to empowering children globally through education and welfare initiatives.
At Promise From Above, we firmly believe that every child harbors dreams and deserves a brighter future. Our mission is to uplift underprivileged children, offering them access to education and resources vital for their growth.
Your engagement in the Go All In Fest and your generous contributions will aid in providing essential support to schools. This includes Hygiene Kits for teachers, Toothpaste for all students, Handwashing Stations, educational resources, lunch, and playground facilities for the children. Yes, Together We Can Be The Change- Maker!

Thank you for being who you are. Thank you for opening your heart and supporting our project!
"Many thanks to Be Good Do Good Spread Good for their support and generous donation towards the construction of a playground and provision of backpacks to students in Thailand, October 2023."
 Help us reach our " Impact Goals "
Your participation in the Go All In Fest will contribute as part of our annual event and nonprofit mission.
Join Our Special Guest Speaker Jeff Fagin at Go All In Fest
Jeff Fagin
Jeff Fagin is a Streetsmart business consultant who's been coaching and helping small business owners go from average to successful for decades. As the Chief Operating Officer, Jeff helped build and grow Peak Potentials Training into one of the world's leading business and personal success companies. He then built "Caliber- The Wealth Development Company" a very successful real estate development company based in Scottsdale, Arizona.
Today, Jeff works with small business owners with his Street Smart Business Consulting firm, focusing primarily in helping them with their systems, cutting edge marketing tools, and incredibly strong sales strategies.
Silver Sponsor Speaker Darrel Stern
Darrell Stern
Darrell Stern is known around the world as the digital marketing jedi.
He believes that you are a gift to the world and the world needs your gifts.
Mr Stern is the marketing genius behind stern storming which was created over 9500 viral videos and online courses of business people and leaders just like you.
The voice of scooter computer and mr. chips, Darrell is about to blow you away with his logical and funny way to teach you marketing.
Silver Sponsor Speaker
Debbie Merrick
Debbie Merrick
A passionate woman who dedicates her life to the teachings of God, she boasts nearly two decades as an entrepreneur, having established thriving ventures in both retail and digital marketing alongside her husband, Darrell Merrick. Following the closure of their furniture, home, and gift business in Scottsdale, she adeptly navigated the changing market dynamics since 2020.
Recognizing the evolving landscape, she seized the opportunity to collaborate with prominent CPA firms, fostering connections for hundreds of businesses and nonprofits. This collaborative effort facilitated the claiming of over $40 million in ERTC stimulus money, a vital segment of the CARES Act, effectively safeguarding America's cornerstone enterprises.
Her mission revolves around preserving the essence of the nation by safeguarding its businesses, which serve as the beating heart of the economy. Reach out to discover how she can assist in accessing credits of up to $26,000 per W2 employee and $32,000 for 1099/self-employed business owners.
Connect today to explore avenues of support and financial empowerment.
Get Inspired by Our Featured Speakers
Dr. Tyler Panzner
Dr. Tyler Panzner is a Ph.D. scientist trained in pharmacology, cancer, neuroscience, and inflammation research who has had a lifelong passion for understanding how substances effect the body. While his scientific training spans well over a decade, his passion for genetics and personalized medicine started ~5 years ago and he's pursued his goal of personalizing vitamin, supplement, and lifestyle regimes for each individual.
Brayand 'BP' Ponciano
Brayand, a multifaceted individual with a passion for transformation, is on a mission to share their journey and insights through various channels, including their podcast, social media, books, speaking engagements, digital programs, masterminds, partnerships, workshops, and one-on-one interactions. Their life story is a testament to resilience and self-improvement, and they are driven by an overwhelming sense of gratitude for the path they've paved and continue to shape.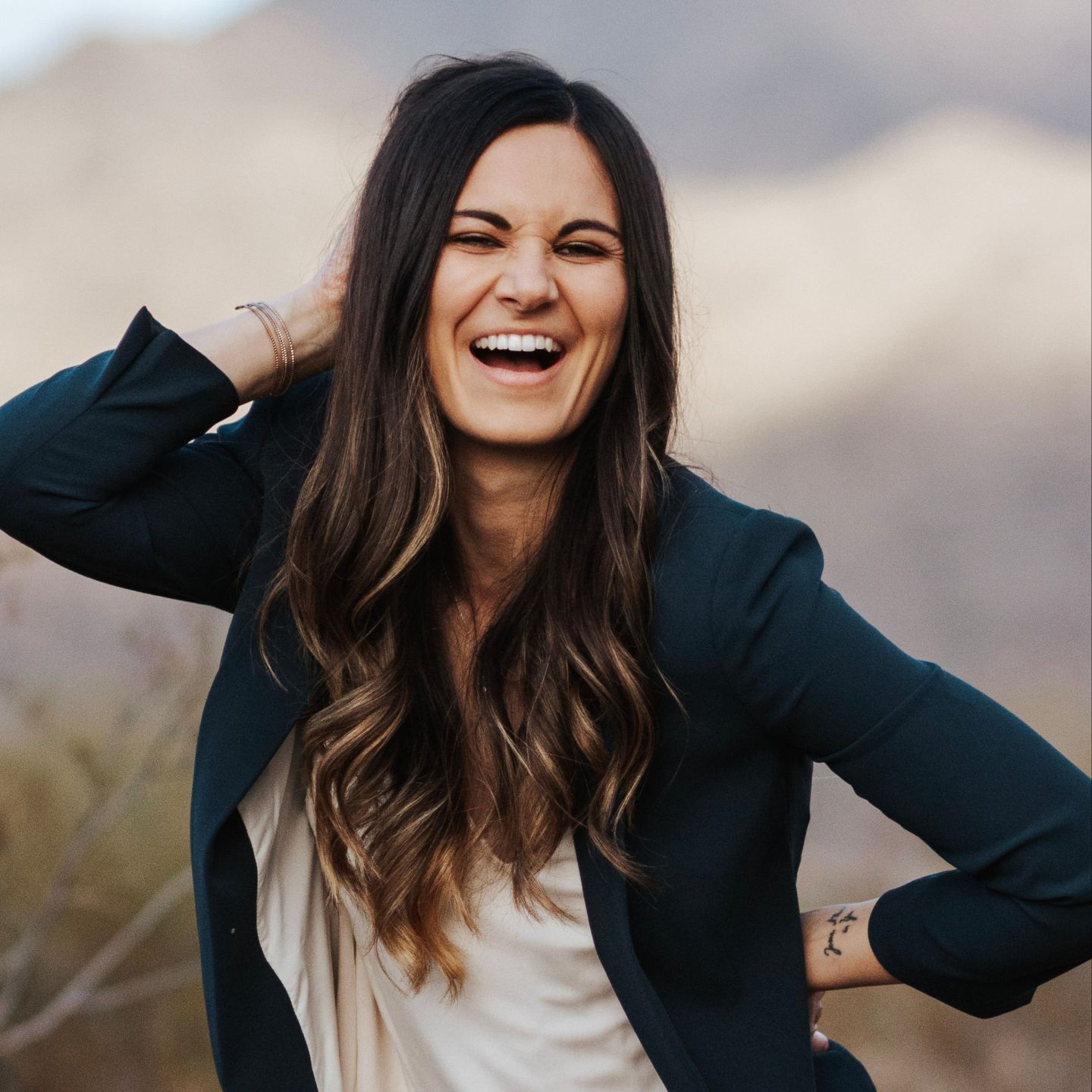 Erin Monnin
Erin Monnin is a Catholic wife, mother, speaker, brand designer, and Co-Founder of Rising Leaders at St. Vincent de Paul in Phoenix. As a dedicated Catholic leader and professional, her faith permeates every aspect of her life and she sees the times we live in as a great opportunity to evangelize through our words and actions.
Along with Cristofer Pereyra, Erin authored the book "Catholic Leadership for Civil Society," which provides a guide for lay Catholics to engage society as civic leaders. She is also featured in the short documentary film, "The Hour of the Laity."
Angie Bailey
Angie believes that calligraphy is a great way to access the benefits of meditation - when sitting down in lotus is just not your vibe! After working for decades as a Registered Nurse, Angie understands how difficult it can be to stop looking after everyone else and finally put on your own oxygen mask.
She has helped dozens of women go from feeling frazzled to fabulously flourishing by reducing stress and increasing mental wellness through an invaluable tool she calls Calming Calligraphy.
Vivika Spinelli
A U.S Navy Veteran and single mother of 3, Vivika Spinelli is an NASM Certified Personal Trainer who specializes in Corrective Exercise, Performance Enhancement, and Sports Nutrition. Her passion is helping Athletes of all levels achieve optimal performance healthfully and successfully. Taking her knowledge and discipline from the military, her own personal experiences, legal, nursing, and insurance fields has allowed her not only to understand her clients on a broader scale but to educate them and speak their language no matter their background. 
Adama Alaji
Adama is Heraldess of the Eternal and Voice of Resurrection speaking to the issues of global liberation, salvation and deliverance; laboring towards the reorientation, regeneration and re-education to the individual's and collective identities, purposes, duties, and responsibilities inherent in Being through establishing Creator-Knowledge, Creation-Knowledge, and Self-Knowledge as key to Liberation and Emancipation of All Orders of Being.
Amanda Williams
She is a devoted child of God, a loving mother and wife. As a transformative speaker, published author, and life coach, her passion lies in empowering lives through the transformation of the mind. With her captivating presence and eloquent communication style, she creates an inspiring atmosphere that motivates individuals to embark on a journey of personal growth. Through insightful talks and workshops, she guides people to understand the profound impact of their thoughts and beliefs on their actions and outcomes.
Carmen Croonquist
Carmen is the founder of Intentionality LLC and a mentor who helps female entrepreneurs overcome money blocks and self-sabotage. She believes that making money is part of our spiritual mission. Carmen and her husband enjoy a sun-filled lifestyle, splitting their time between Hudson, WI, and Dunedin, FL. Carmen offers keynote presentations, bootcamps, mentoring, and uses a blend of coaching tools and ThetaHealing to empower female entrepreneurs in creating the wealth, success, and freedom they desire.
Franca Borgia
Franca Borgia is a writer, painter and thought leader.
She has practiced Mudra Yoga from her earliest childhood, and Astrology since she was eleven years old. Her academic education led her from Germany and Switzerland to the Russian State Academy of Fine Arts, Surikov Institute Moscow. This was followed by periods of residence in France, Austria, and Italy; she then travelled across North America and Asia.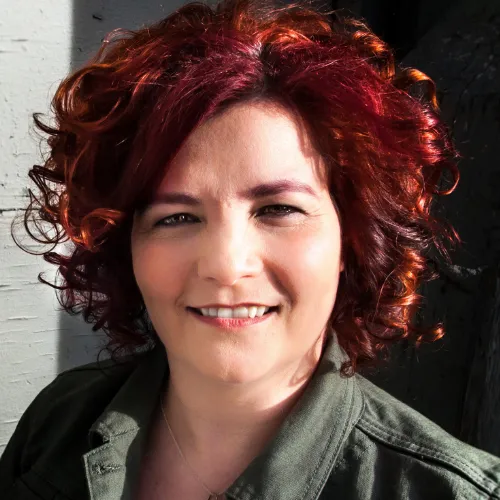 Pam Steciuk
Pam is a P.E.P. Consultant, Human Blueprint Architect and Mental Fitness Speaker for the emergency services field. After leaving her 20 1/2 year career as a 9-1-1 Operator, Police Dispatcher and Supervisor, she started her company 911-4-911 to bring awareness to the importance of offering mental fitness support systems and showing others it's OK to ask for help.Pam is also a storyteller, photographer, documentary producer and author of the upcoming book "Invisible Heroes - Standing Behind the Front Line". 
Raeka George
Holistic Wellness Nurse Coach, B.S.N., R.N.
Raeka helps her fellow nurse peers make their self-care a priority so they can overcome and prevent burnout. Additionally, she is a retired U.S.Army Veteran. Craniosacral Therapis Reiki Practitioner
Inspirational Writer and Nature Enthusiast. Visit JustRaeka to learn more about her wellness coaching and how she supports nurses as they fight and overcome burnout.
Zuzana Hlavenková
Zuzana is a professional in orthodontics, interior design, and Feng Shui consulting. She is also an enthusiastic advocate for a comprehensive approach to healthcare. In current Western medicine, there is often limited consideration given to the psychosomatic link to disease and an underestimation of the influence of the mind. Furthermore, it often neglects the impact of the environment on well-being.
Her goal is to raise awareness about the relationship between physical environments and health and to design homes that promote health, safety, comfort, aesthetics, and invite positivity and miracles into lives.
Welcome our Hip Hop Legend Ray Wimley to Go All In Fest!
Thought provoking, creative, and compassionate word smith. Are a few adjectives that can describe this Emcee's astonishing musical talents. Ray Is Widely know for is Viral Freestyle with Hip Hop Legend Common. Gaining more than 40 Million Views. Creating Opportunities to Perform for Jimmy Fallon, Miami Heat, Grammy Museum and New Orleans Mayor, Mayor Cantrell.
Ray Can often be found in his home base Phoenix Arizona Street performing for downtown foot traffic after Sporting Events, Concerts, Festivals, and Food Markets. If you're a doubting Thomas allow his off the cuff lyrics to persuade you to think otherwise.
Enjoy a cultural presentation by musicians Peter Torsiello and Liliana de León and Friends!
The music of Peter Torsiello, Vincenzo Torsiello and Liliana de León of FLOR y PIEDRA brings an exciting interdisciplinary experience of their award winning songs. This performance will be a mix of traditional music, intercultural dance visions, conceptual poetry, spoken word moments, heel work, hand claps, castanets, fan and shawl work movements brought to life with emotive guitar sections, expressive vocals and percussive exclamations that bring an unforgettable experience of a celebration of life for all audiences. Beautiful and happy remembrances of time, togetherness and the journey of life filled with Color Culture and Love.
Liliana de León is a master dancer, choreographer, composer, vocalist, performer, educator, and professor of World Dance Studies who embraces dance as a powerful form of expression. Liliana brings her expertise, spirituality, and charismatic personality to the stage as choreographer, soloist, and co-composer of "FLOR Y PIEDRA", for which she performs works that while focusing on Flamenco, use a diverse mixture of Mexican Folklorico, Latin Popular dance, Latin Jazz, Post-Modern American dance, film, light and spoken word, that showcase her interdisciplinary expression through her original creations. She was recently invited to assist Gabriela Martinez as cultural attaché and she was featured in "Azucar" at The Getty Museum in February 2022.
Cultural Experience of Hawaiian dance with 
Kikahamālie Ka'iwalani Hale o Hula 
Dolly (Iwalani) Abad is the Kumu (Teacher/source ) of Kikahamālie Ka'iwalani Hale o Hula and has been dancing hula since she was 8 years old. She has now been teaching in the Valley for 14 years. 
 
 Iwalani was born and raised in San Diego California where she began her strong foundation in Hawaiian hula dancing while learning under Kumu Hula Sharlin Soon. Iwalani also trained in the Hawaiian martial art of Kajukenbo with her her late father Shi-Zu Allen Abad and Mother Kumu Ualani . and holds the rank of 7th degree Master in Kajukenbo. With Iwalani's combined martial arts and hula training, it soon opened up opportunities to share her knowledge with others.
In 1997, Kumu Iwalani moved to Tucson, Arizona and began dancing with Eraina Kennett the daughter of Ernie Menehune and performed in the Menehune Polynesian Review for several years until she moved to Phoenix Arizona and began her training under Kumi Kaimi Matthew Valdez in 2000.
In 2010 a year after her father passed away she wanted to fulfill her fathers wish of one day teaching Hula so when the opportunity arose, her Mother Ualani and Kumu Kaimi blessed her to teach Kumu Iwalani's vision is to perpetuate the Hawaiian culture through dance and education. Kikahamālie Ka'iwalani Hale o Hula Keiki classes (kids) wahine (women) of all ages both beginner and experienced hula dancers. We are available to perform at birthdays, weddings, anniversaries, corporate events, or any other event you would like to experience a little piece of Hawaii!!
Be inspired by the incredible stories of personal growth and transformation shared by our speakers and fellow participants from the last festival.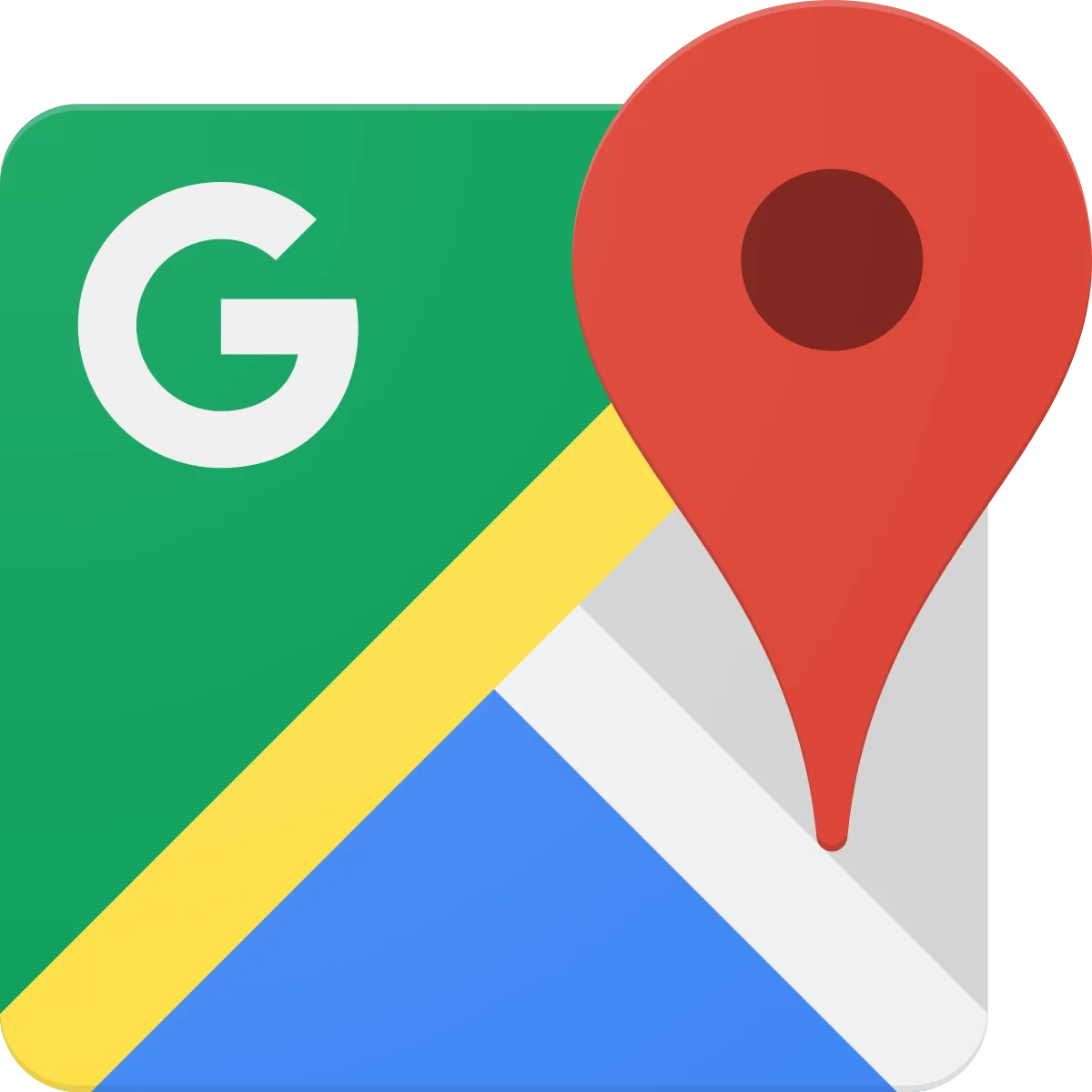 Where?
Courtyard by Marriott Phoenix Downtown
132 S Central Ave, Phoenix, AZ 85004
Fly into Phoenix Sky Harbor International Airport
When?
December 1-2, 2023
10:00 AM - 5:00 PM
This is an all-day event. Get ready to feel amazing!
What should I wear to the event?
What's the start and end time of the event?